MITER Foundation partners with Penn State to tackle hunger in October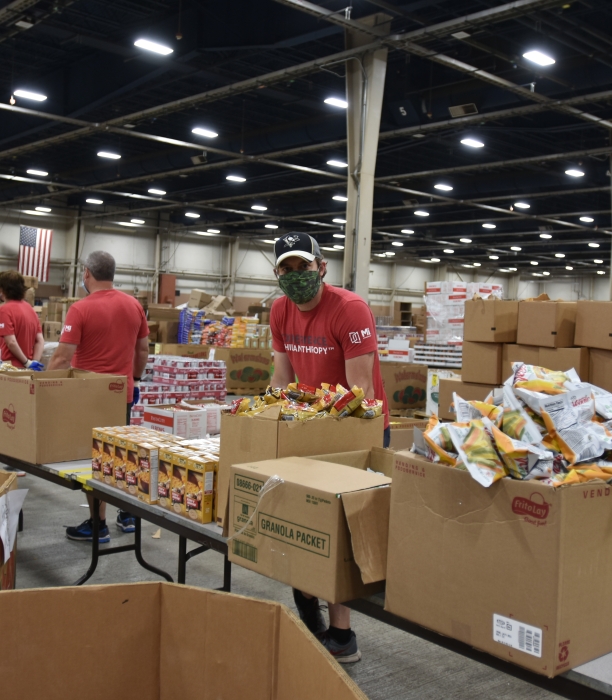 MITER Foundation partners with Penn State to tackle hunger in October
HARRISBURG, PA – The MITER Foundation, the charitable arm of window and door manufacturer MITER Brands, is joining West Shore Home® and the Penn State football team to help Pennsylvania families in need.
For every sack that Penn State records during October, the MITER Foundation will donate $1,000 to the Central Pennsylvania Food Bank, a Harrisburg-based nonprofit that serves more than 200,000 people across 27 counties in the state. West Shore Home®, a customer of MITER Brands, is also donating $1,000 for every sack by the Nittany Lions, who average 4.5 sacks per game to lead the nation.
"We are so pleased to have the opportunity to partner with our friends at West Shore Home® for this endeavor," said Gwen Mallon, MITER Foundation Specialist. "We're always cheering for Penn State; now we have added incentive to see the Nittany Lions pile up the sacks."
Local outreach is one of the MITER Foundation's pillars, and the foundation has a longstanding relationship with the Central Pennsylvania Food Bank. In addition to the MITER Foundation's monetary donations over the years, MITER Brands team members routinely volunteer at the food bank's Harrisburg warehouse.
Penn State (6-0), ranked 7th in the country, plays three games in October; their showdown at No. 3 Ohio State (6-0) begins at noon Saturday. The Nittany Lions posted seven sacks in last week's 63-0 rout of Massachusetts.
ABOUT THE MITER FOUNDATION
In 2015, the MITER Foundation™ was founded on the belief that we all must help our fellow citizens. The Foundation supports four noteworthy causes – veterans' affairs, children's well-being, cancer, and local outreach. Every MITER Brands facility has a Foundation committee that raises and donates funds for their local community.
ABOUT MITER BRANDS
MITER Brands™ is a residential window and door manufacturer that produces a leading portfolio of window and door brands for the new construction and replacement segments. Through MI Windows and Doors and Milgard Windows and Doors, MITER Brands is one of the largest suppliers of precision-built and energy-efficient windows and doors throughout the United States. For more information, visit miterbrands.com, miwindows.com, or Milgard.com.