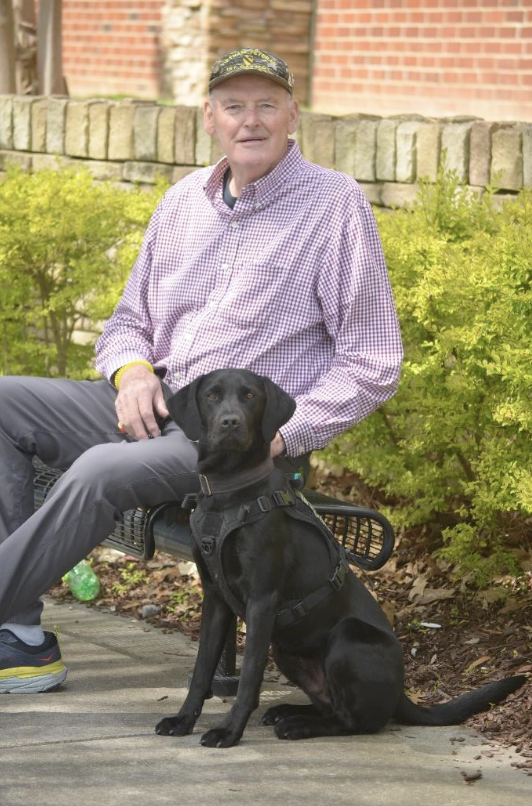 The MITER Foundation and American Humane: Ryder's Role
At The MITER Foundation, our commitment to enhancing lives extends beyond technology and innovation. This past year, we've taken a pivotal role in supporting American Humane's noble mission to foster the welfare of animals and promote the human-animal bond. Through our philanthropy, we've empowered American Humane to broaden their reach, offering the life-changing benefits of service dogs to veterans and, now, first-responders.
Our contributions have helped expand the Pups4Patriots program, marking a milestone in July 2022 when the first first-responder graduated alongside their new service dog. Understanding the profound impact that service dogs can have on individuals facing post-traumatic stress, we're honored to facilitate this support for our nation's heroes, both on the home front and the battlefield.
The program's success stories resonate deeply with our values at The MITER Foundation, especially the heartening tale of Jim, a Vietnam War Army veteran, and his Labrador Retriever, Ryder. From 1966-1972, Jim served our country with valor, and today, we're grateful to have played a part in pairing him with Ryder. Jim's transformation is a testament to the power of the human-animal bond: gaining the freedom to engage with the world again, finding peace amid war's lingering echoes, and receiving unconditional support from Ryder, whose instincts offer comfort during Jim's most challenging moments.
The gratitude expressed by Jim illuminates the profound difference this program makes. As a foundation that holds veterans' affairs close to our heart, we are moved by Jim's journey. His story is a beacon of hope, showing that with the right support, our veterans can lead fuller, more empowered lives.
We at The MITER Foundation are proud to continue our support of American Humane's Pups4Patriots. It is through partnerships like these that we can honor and assist our veterans in tangible, meaningful ways, strengthening the bonds between service animals and those they serve.
Contact Info
Nick Board
Digital Marketing and Communication Manager